COMPANY
Nippon Valve Controls is a valve design and manufacturer specializing in automatic valves.
Since both the actuators and valves developed on the assumption that
they will be used as automatic valves are our own original products,
we have achieved low torque and low maintenance valves by maximizing the merits of both.
An automatic valve that supports affluent life and advanced industries behind the scenes,
such as the wave of automation that continues to accelerate with the evolution
of IoT and the response to environmental problems.
In order to meet the market demand for performance and quality improvement,
we pursue "The Best Balance Between Quality and Cost" and provide products that lead to customer satisfaction
by making the best use of our high technology and abundant achievements.
Company
| | |
| --- | --- |
| Company Name | NIPPON VALVE CONTROLS, INC. |
| Establishment | October 1981 |
| Capital | 48 million Japanese Yen |
| President | Akio Funami |
| Employee | 45 |
| Product Line | Valves (electric/pneumatic), Actuators, Control Devices, and Control Boxes. |
| Related Company | Valtech, Inc. (valve, actuator and control device manufacturing) |
| Affiliated Company | World System Industry Co., Ltd. |
Location
【Head Office】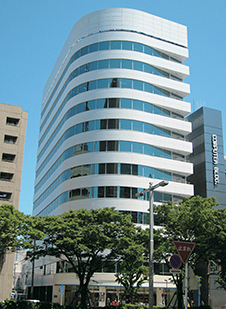 10F Meieki Southside Square,
1-21-19 Meiekiminami, Nakamura-ku, Nagoya450-0003

【Mizunami Factory】

2001 Yamada-cyo, Mizunami-shi, Gifu 509-6104
【VPRO TRADING (SHANGHAI) CORP.】
701, Bldg. A, No. 389, Lian Ming Road, Minhang District, Shanghai, China, 201108

【VproControl Pte. Ltd.】
10 Anson Road #19-01 International Plaza,Singapore,079903

History
October
'81
Became an independent company as Nippon Valve Controls, Inc. from Nihon Kousan (now Valtech, Inc.). Started sales of DC power supply control valve.
July
'83
Moved our valve assembling factory to Ichinomiya- city.
June
'84
Completed electric valve series and started sales nationwide.
April
'85
Started sales of low price and compact electric valve (actuator AM/PM series).
April
'86
Developed electric butterfly valve and started sale
April
'88
Built computer control system.
January
'91
Accomplished function strengthening and standardization of all valve series.
April
'96
Started sales of low price electric butterfly control valve (actuator PAX series).
Serialized pneumatic valve.
July
'96
Started sales of low cost compact standard valve (actuator AE series).
Novemver
'97
Started to publish own website.
April
'98
Serialized electric shut-off valve.
August
'05
Established the Mizunami factory.
April
'08
Moved head office to current address.
June
'09
Established the Test Facility.
August
'09
Registered the certification of Eco Action 21.
January
'10
Vpro Trading(Shanghai) Corp. is founded in Shanghai, China for Vpro sales base.
October
'11
Established the second factory. Consolidated prodution, technology and quality management to Mizunami factory.
April
'16
Vpro Control Pte. Ltd, is founded in Singapore for Vpro sales base.
March
'17
Established the third factory. Moved test facility into the third factory.
April
'17
Established the technical center in Mizunami factory.
Recruit
We are not currently recruiting.
CONTACT

If you have any questions or concerns,
please contact us first.

Selection request, document request, other inquiries